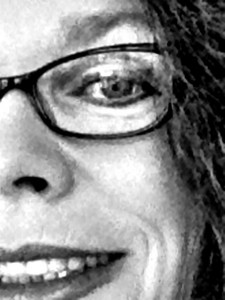 When my mother was diagnosed with stage-four breast cancer, it was a hectic time for me filled with downs and ups. My award-winning marketing firm had just lost a major client to bankruptcy. My grassroots nonprofit won a national award and had become a full-fledged business. My heart was with my mother's battle, and over the next five years, my work life changed drastically as she took center stage.
I followed my heart and dealt with the transitions later.
Transitions are not always smooth or predictable; and, there is a way to move from one phase of your life into another with creativity, power and a sense of a new you. I can give you tools and practices that will open your heart and mind so you can tell and create a new story when you find yourself at a loss for words or ways to move forward.
My decades of experience as an award-winning author and publisher, yoga teacher/practitioner, creativity circle guide and community leader provide my ability to give voice to your story.
My programs are designed to open up questions you once considered "off limits," move forward at a pace that is both refreshing and realistic for you, and you'll begin to reclaim your time and space for yourself to nurture your whole self.
My Background
Janice Wilson Stridick is an award-winning author and publisher. Her essays, poems, and reviews appear in Arts & Letters, Dos Passos Review, Louisville Review, and NY Arts Magazine among many others. She earned an M.A. in Visual Communication from the Annenberg School of the University of Pennsylvania, and an MFA in Writing from Vermont College, and she has taught at Villanova University, Bucks County Community College, Rutgers University, and the Graduate Publishing Program at Rosemont College. Coachella Review nominated her for a 2013 Pushcart and CALYX awarded the Lois Cranston Prize to her poem, "Homecoming.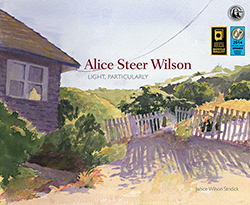 Her book, Alice Steer Wilson: LIGHT, PARTICULARLY , is a visual biography and representative art catalog of her mother's work and is available widely, from bookstores, gift shops, Amazon.com and direct from the publisher. In the first year since publication, over 1,000 copies have been sold within the US, Japan and Russia. LIGHT, PARTICULARLY has received four prestigious national awards: Foreword Reviews 2013 Book of the Year Finalist (art); the Independent Book Publisher's Association 2014 Ben Franklin Silver Award; the Eric Hoffer Book Award; the SAPPI 2014 Silver Award. She has curated Alice Steer Wilson's oeuvre since 2001 which includes a legacy website Alice Steer Wilson.