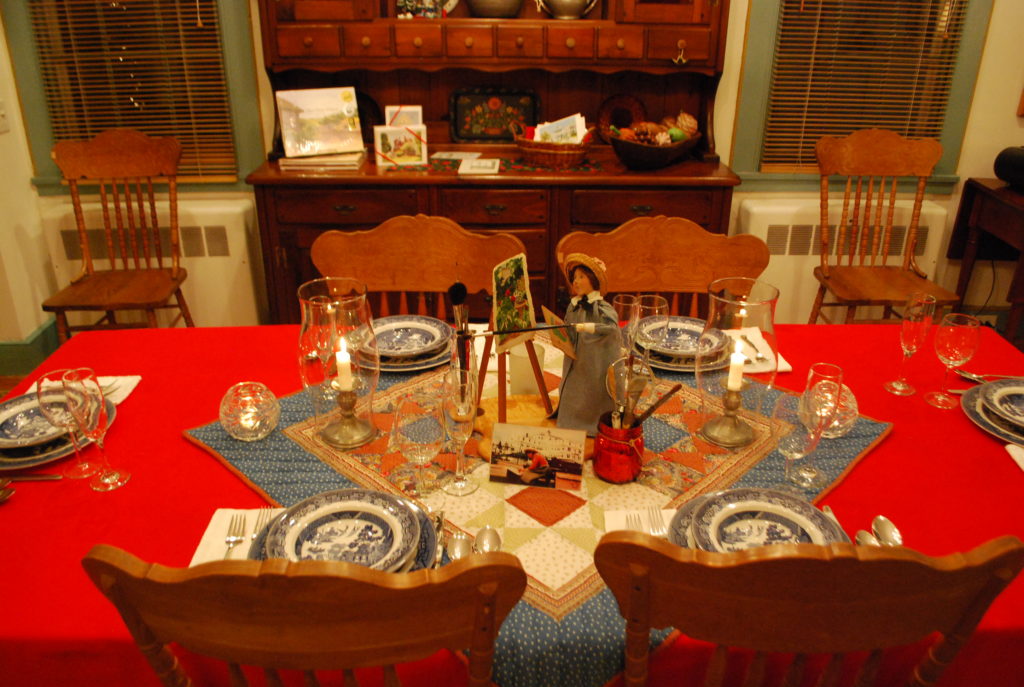 Last Friday evening, Paul and I opened the doors for our first holiday house tour to benefit the Mid-Atlantic Center for the Arts. Click this link for the virtual Lamplighter Tour of Ocean Alice's.
It's not too late for the holiday house tour
Don't worry that you missed it — we're on a second tour Wednesday, December 27th. If you're anywhere near and would enjoy the winter sparkle of festive Cape May, get your tickets now — they will sell out! Just click this link — and update me, please. We would love to know you're coming.
Silent no more . . .
The last blog I posted was in June. Buds were blooming and we were preparing for a different type of holiday house; we were getting the house ready to rent. I was nervous, excited, and unaware of the volume of challenge bearing down upon me, my family, and the world.
Although I wrote a draft blog back then about freedom of speech and the costs of silence for Independence Day, I never finished and posted it.
It was as if I had sensed that, before the year was over, TIME's Person of the Year cover story would be devoted to the "Silence Breakers." This is a zeitgeist I have been part of for most of my life, and many commentators note that the shift is about acknowledgement more than speaking. Women (and abused men) have spoken up for a long time, without being heard. Friends thought I was brave, but the #metoo post I put up on Facebook seemed like old news to me.
My draft blog never saw air on July 4th because I needed to celebrate and acknowledge my husband's hard work and well-deserved birthday festivities. He has a July 4th birthday, and I turned my attention to making a video of the Cape May parade for him, to the Disney tune "It's a (Paul) World After All" (click the link for a taste of Cape May in summer).
Loss fuels change . . .
Near the end of July, as we rushed to ready the house for renters, we lost Paul's father. As the first tenant turned the key in the door of Ocean Alice's, we watched the flag settle over the casket of Walter H. Stridick. His life was a beacon of light, suddenly dimmed.
Later, in the deep quietness of this period of loss, I experienced a shift from within. I found myself drawn toward a plant-based cuisine after a lifetime of behaving like a standard-issue omnivore. I'm not judgemental about it, and I hope this revelation won't cost me your social invitations, but my appetite changed fundamentally in August. I've been lighter and happier ever since I stopped eating meat and dairy. More on that later . . .
The holiday house is my Kind Ship
When I wrote a blog about boarding the Kind Ship last winter, this change was working its way into my consciousness. I had tried giving up meat and dairy 20 years ago, but I wasn't ready. Although I had stopped eating animal products, I didn't understand how to negotiate the heavily meat-and-dairy-based cuisine of our culture and my heritage.
So what does this have to do with a holiday house and winter's festivals? This house has been my inspiration and my haven as I've been finishing my book, The Mother-Daughter Way, which is in final draft. It's also been a creative place for me to experiment and learn to become a plant-based gourmet cook.
As a Capricorn born on New Year's Eve, I have always loved the quiet, inward focus of a snowy winter night. An evening spent by the fire, with a book or a tablet for writing, is my idea of luxury. December's holidays signal a spiritual shift away from pride and divisive greed toward forgiveness, generosity, and connection. When we honor our shared values, we create an opening for a kinder, gentler new year. Click To Tweet
Winter's quiet gifts . . .
It is my prayer that we connect and rejoice, forgive and construct a better world. Let's light candles in reverence, share our worldly blessings, and listen openly for each other's truths.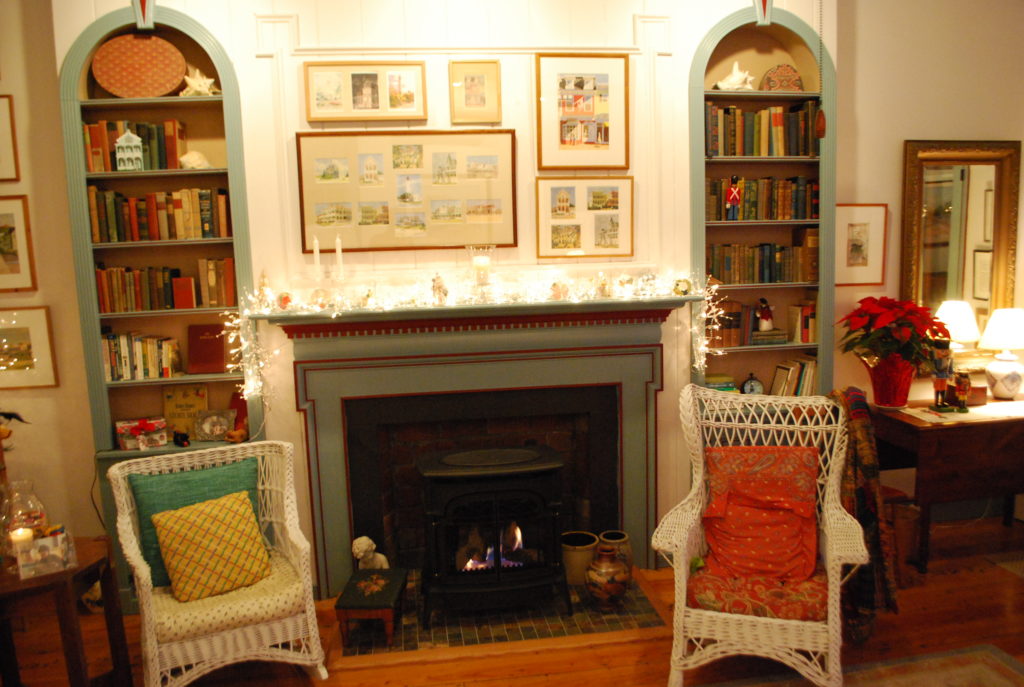 My mother's devotion to light and art continues to inspire those who love her work and her subject matter. I feel privileged to support her legacy and my husband's creative genius in this holiday house.  We've set our sights to make it inviting, inspiring, and enduring. I hope you will come for a visit, and share this warmth with us.
May you find and create peace, comfort, and connection this season and in the year to come.
I am grateful for your readership and friendship. I hope this heavily loaded fruitcake of a catch-up blog doesn't give you indigestion, and I look forward to your comments and stories. Please hit reply below.
Blessings,