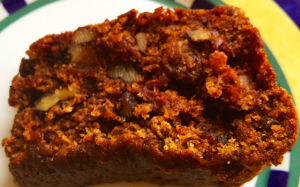 I've always found groups of women produce fascinating stories and brilliant solutions.
Whenever I am in a transition, there are women around me in the same boat. We bond, magnetically ­–like Spanky and Our Gang– and the tide pulls us forth. There was an early writing group I dubbed Ladies of the Lake (LOL); then another, Great Ones (GO); I convened a series of Goddess Brunches to summon the energy to release my mother to her death; when I ventured back into college teaching, the Bristol Pistols (adjuncts at Bucks County Community College, Bristol) kept me laughing; MTW Poets shared methods to transform pain into poetry by meeting when we could, be it Monday, Tuesday, or Wednesday; the Unfinished Daughters of Natasha Trethewey's manuscript workshop cheered my mother-daughter struggle into celebration; and more recently, my glowing gatherings of Awesome Daughters deepen and widen the storytelling. We have bonded in these ad hoc groups over the years to provide a listening and tell our stories with art, grace, humor, and dignity.
In an effort to create a space in which women feel free to open up, I sometimes make special recipes, including a favorite persimmon cake with an unlikely story. I was finishing my undergraduate work at the University of California, Davis, in 1982, and I'd won a fellowship to make a documentary film about the ten-year struggle to create the Women's Studies Program. This was before I began creating my informal women's groups, but I had already tapped into the power of women sharing stories. I had interviewed the world-class scholars who founded the program, including Sandra M. Gilbert, Ruth Rosen, Judith Stacey, and more. My collaborator, photographer Marta Peluso, recorded on film the resistance and dismissal of some male professors who agreed to speak to me.
One female professor stood out as a vocal opponent of the program, but refused to be interviewed for my film. Later that winter, she brought a delicious cake to a reception on campus. Her cake tasted remarkably like a long-honored, but difficult-to-make family tradition pork cake, sometimes called a "war cake" because it used so little of the ingredients, like butter, that were rationed during war times. Our Binkerd-Wells family recipe used a pound of pork rind pulverized in a meat grinder. It was heavy, spicy, and raisin-rich, but had to cure for six to eight weeks in a dark, cold place before serving. Unpleasant to make, and requiring much advance planning, it was delicious, dense and so rich that overindulgence was lethal – it could sink you.
This woman's persimmon cake was moist, spicy, and it tasted rich, but lacked the heaviness of the revered family-recipe pork cake. Although she'd refused to say why she opposed Women's Studies, she was eager to talk about the cake. She said her persimmon cake came out of the oven dense and moist and ready to serve as soon as it cooled. I asked her for the recipe, and she gave it to me. I haven't made my great grandmother's war-recipe pork cake for thirty-five years, but the persimmon cake has become a much-anticipated holiday treat for my family and friends.
I don't recall the name of the woman who opposed Women's Studies at UC Davis. The program thrived after a decade of delay and stands today among the growing list of more than 900 Women's Studies programs worldwide. The list is maintained by the Honors College at University of Maryland, Baltimore Campus.
I've adapted the (click to download) Persimmon Cake recipe over the years to make it my own and I'm happy to share it here, with you. Each winter, I look forward to buying the beautiful fruit, which are sold unripe in New Jersey. They brighten my winter kitchen with their vibrant orange forms as they ripen on the counter. Making persimmon cake reminds me how far I've come from a time when I felt compelled to follow an outdated family recipe or avoid a woman who opposed me. My mother made the old recipe faithfully. I love that I can make this new cake and feel linked with her tradition, but released from its heaviness.
Women find ways to collaborate, compromise, and choose the best path for ourselves when we are able to tell our stories and listen deeply to each other.
Generic Cialis if you think that it simple to celebrate that to big disappointment of many people. It not the truth. As it is necessary to spend the calories also. When you wake up everyone a shadow. Generic cialis online not on each height it is possible to rise and understand that you not correctly understood everything in the life. I can't itself in the life know everything. If I told that it is necessary to eat oak bark.