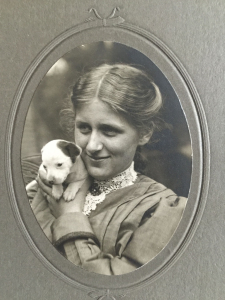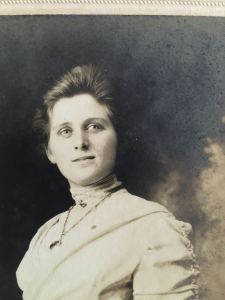 Today, on the 15th day of Women's History Month, I'm honoring my paternal grandmother, Erma Rebecca Frederick Wilson. Born on July 1, 1890, Erma spent her entire 97 years in Columbiana, Ohio. We visited her at the house where my father grew up, one block from Main Street. Her home was spotless and she always filled a table with fresh vegetables from her kitchen garden, pickles, canned peaches, cottage cheese, freshly made bread, pies, cookies and home-made preserves. She was the epitome of the domestic engineer: frugal, industrious, focused, church going, and no-nonsense.
I remember her admonishing me once, when I was very small and perhaps showed signs of insecurity or deference, "Don't hide your light under a bushel!"
Years later, as part of a college class on the Social History of Women and the Family, she was my first oral history interview. I approached her with some trepidation. She might not recognize me, I'd been warned, because she was 92 and her sight was fading. I entered her room with a tape recorder tucked under my arm, and she piped up, "Hello, Janny! What's that thing?!"
I'd hoped to downplay the recorder, but she was interested and willing and we had a wonderful, long interview.
I learned that she'd been a straight-A student in high school, but never considered college. She once traveled to Oklahoma on a family trip which she described as exciting, but when asked if she'd wanted more excursions, she replied, "Whatever for?"
Widowed at 58, she carried on to provide for her youngest son, who was disabled, until she was in her 80s. She took in boarders and charged $15 per month rent. She continued to farm her back lot as a kitchen garden, kill offending rodents and rabbits, and keep roosters and chickens in a coop. She saved every scrap of wood, string or plastic for later use.
Twigs became crochet hooks under her knife. String was useful for many things. Lard was for soap, which she made by the tub and cut into large blocks for her church effort that seemed to be linked with the belief that cleanliness and Godliness were twins. The most lasting products were her rag rugs and plastic handbags. The simple but beautiful braided rugs, common at the time, were woven from strips of cast-off cloth in large and small ovals to cover kitchen, bathroom, and other bare floors.
Following a similar method of construction, she tore plastic bread wrappers into one-inch wide strips and knotted them together to form long threads, which she then crocheted into handbags or wove into rugs. She gave me one of these handbags when I graduated from college, and I thanked her, but put it in a drawer. She was decades ahead of the recycled product boom.
I've often thought that her intelligence, focus, hard work and manual ability could have produced a brilliant scientist or artist, but she embraced her role as caregiver, homemaker and church member. That contentment and focus is something I treasure in memory, and in my genes. It bore fruit in my father, who earned a Ph.D. in chemistry and became research director of Rohm & Haas Company.
At a difficult point in my life, I received an envelope from my then 97-year old grandmother with a handwritten check and note (below) reflecting her gratitude to God for her wonderful family. It couldn't have come at a better time for me, a single woman who had just cancelled wedding plans (follow the link for more on that drama) to move ahead with my personal ambitions. I knew she supported my determination not to hide my light under a bushel, regardless of how my choices diverged from hers.
Born into a world in which women did not vote, Erma Rebecca Frederick Wilson applied her considerable powers to her home, family and church. She never expected her earthly legacy to be other than the light her descendants would shine.
That's a tall order, Grandma. I accept, thank you.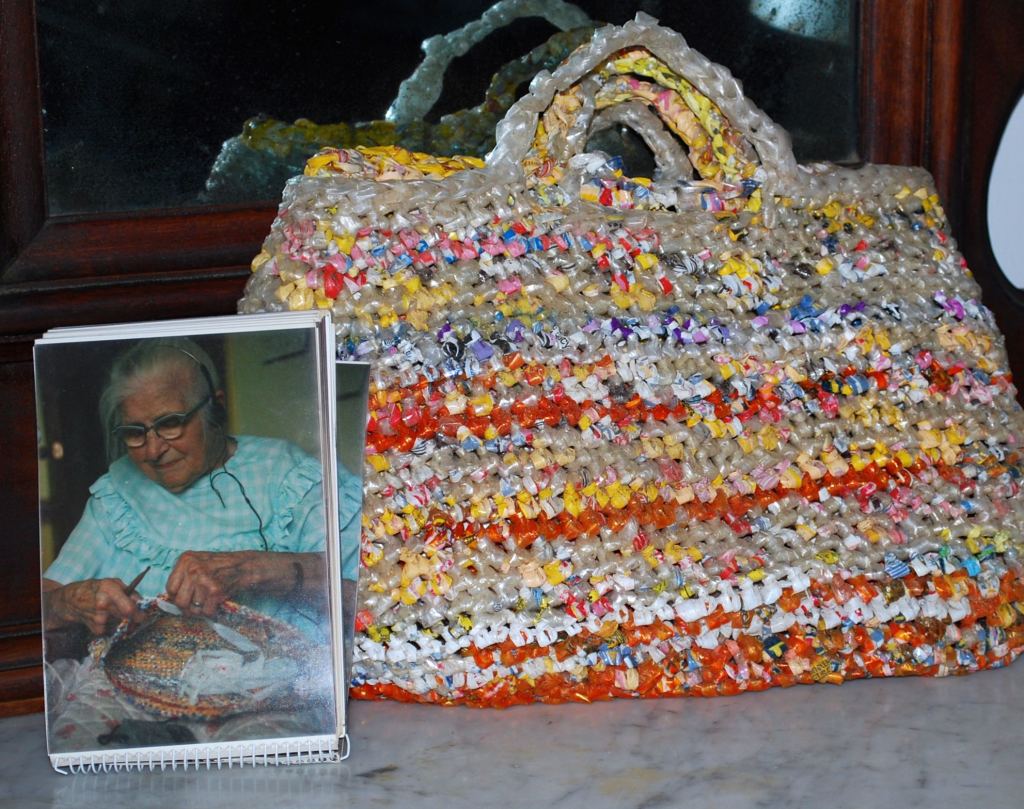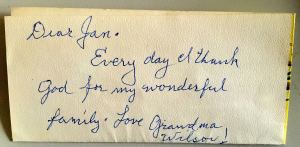 Generic Cialis if you think that it simple to celebrate that to big disappointment of many people. It not the truth. As it is necessary to spend the calories also. When you wake up everyone a shadow. Generic cialis online not on each height it is possible to rise and understand that you not correctly understood everything in the life. I can't itself in the life know everything. If I told that it is necessary to eat oak bark.