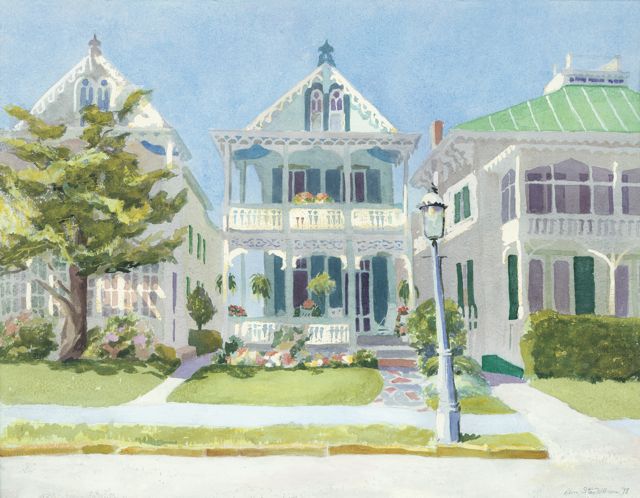 Today marks fifteen years since my mother's death.
As I awoke this morning, I remembered her last words to me. And I will defy them. I'll tell you about that soon, but first I need to set up the event of losing my mother so you understand how tangled this mother-daughter way can become. For the last two decades of her life, I considered my mother to be my best friend. She was a passionate artist. I adored her, and I felt her unconditional love for me, too. But it hadn't always been that way — we fought from the time I hit puberty until I was in my early thirties. We worked our way back to each other, and then we collaborated on creative projects. I loved presenting her art and watching her flourish as the creative force she was. When she was diagnosed with stage four breast cancer, I dropped everything to fight that battle along with her, and we fought again, together. And we lost that fight.
Although we fought a lot, and although I miss her every day, I remain her feisty, unfinished daughter. This morning, my dear husband Paul and I purchased the house that, to the family and to many friends, symbolizes my mother's shimmering light and spirit. This is not an arms-length transaction. Far from it! This is a family transaction that has been mulled over, squashed, squeezed, delayed, frayed, revised, abandoned, renewed, eschewed, muted, mangled, wrangled, edited, proof-read, and now — it is settled.
When my mother faced her end, it just so happened that I had planned to be in this house, in Cape May, that last week. Because I could see she was losing her final battle, I considered cancelling the week at the Jersey shore with friends, but my mother insisted that I go ahead. And I knew she was right, I had to let go. I had to leave her side. During that week in her house, with our friends, I poked around the books on the shelves, and pulled out Homer's Odyssey for my beach reading. Perfect.
In the middle of the week, Paul and I made an emergency trip back to my mother's side, with our houseguest and friend Dr. Ed Ciecko. We found her in pain and rushed her to the hospital for relief of ascites. She lay on a gurney for hours, awaiting admission, and asked for something to read. I ran out and bought a paperback novel for her. Once she was stable and given a room, we drove back to the shore house.
Two mornings later, my father called. She had been discharged from the hospital, and she was declining fast. He gave her the phone, and in her gruffest, scratchiest voice she spit the words,
Not! Real Estate! . . . Not! Real Estate!
I asked my father what that was about, and he said he'd been reading to her from a lawyer's contentious email about a neighborhood property fight.
"That's not what she wants to hear right now, Dad. Tell her, instead,
. . . how wonderful your life has been together, how much you love her, and how grateful you are for the family you raised together."
So, yes. I defied my mother's real estate injunction. 
We took on her beloved house to keep her legacy alive, to treasure and preserve, and to extend her light.
I have faith that our stewardship will be spacious, loving, connected, and fun. As she wrote on an envelope: OK Forever!
The watercolor "Friends and Neighbors" is from the collection of Dr. Edward Ciecko and Dr. Joseph Ciecko.